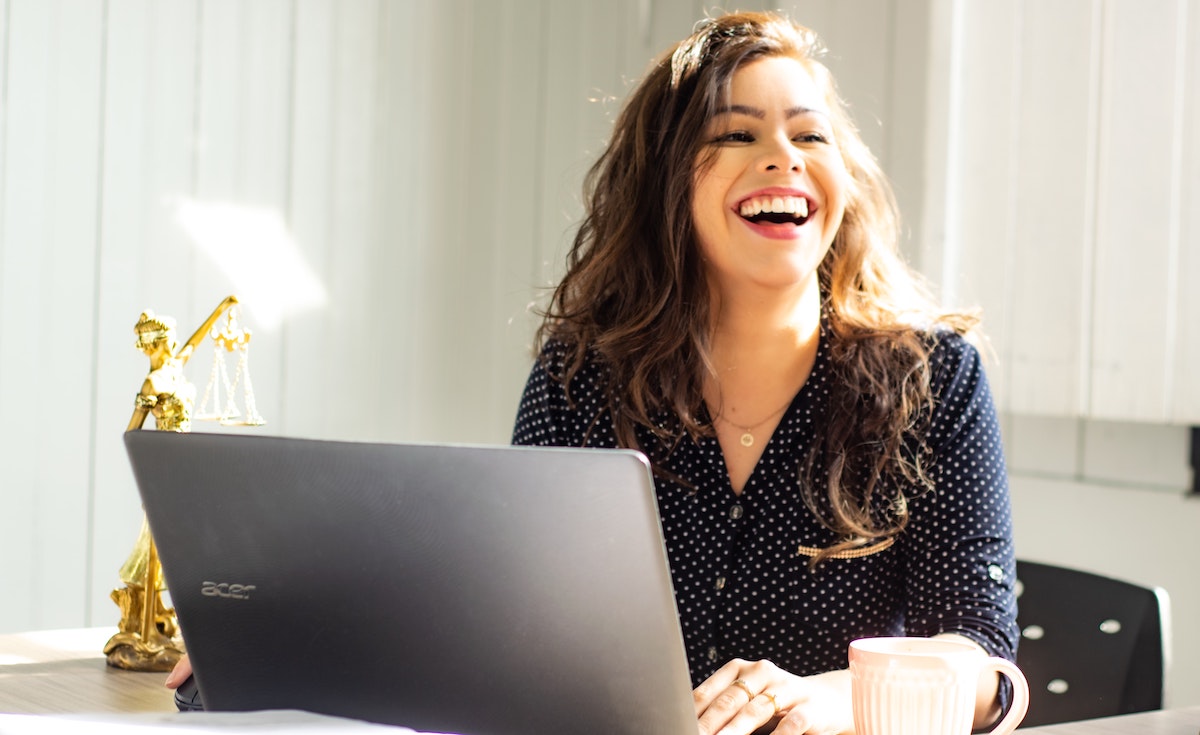 'Putting your own life jacket on, before helping others'
Research shows employees are putting in an average of 9 hours of unpaid overtime per week.
Does this surprise you? Probably not.
Overwork culture – with long hours and constant exhaustion- is still seen as a badge of honor within the workplace. This is despite the WHO revealing the negative long-term implications of such behavior, including exhaustion, burnout, and a possible deterioration in mental health.
So, why do many of us managing others still lead in this counterproductive way?
Badge of Honor
There are lots of practical factors connected to overworking and taking on as many tasks as possible that are thrown our way. But socio-economic factors associated with 'overworking' are also deeply ingrained in our workplace culture.
Many of us simply work long hours to keep our jobs, pay off debt, or so we're first in line for that long-awaited promotion.
For those that adopt a culture of long, intense work hours, there's often a performative element involved. Overwork is often seen as a peculiar sign of success.
Whether this is defined by a fancy job title or lifestyle, or even by demonstrating actual exhaustion, the 'kudos' associated with overworking hold firm.
Overworking also depends on the industry type and role you are in. For example, people in jobs geared towards helping others, like line managers, tend to work longer hours that can result in physical and emotional exhaustion.
Enter the global pandemic
The pandemic has intensified negative work behaviors across all work hierarchies, with COVID culture impacting employees, line managers, and senior leaders.
While working from home has its perks, it also means there is technology around us continually throughout the day. There is not a clear separation between 'being at work' in a working environment and 'being at home'.
Financial volatility also rose during this timeframe, which drives many companies to act with a 'we need to get more done for less' attitude.
Worryingly, mass redundancies and furlough schemes meant higher workloads, stricter deadlines, and increased concerns about job security. As a result, many managers took on a lot of this extra strain to cover the workloads of newly missing team members.
Making yourself accountable
Overworking is usually a top-down issue. It can only be tackled by a fundamental shift in management behavior. One of the big worries is many individuals in leadership positions are persuaded there's no problem with it.
However, managers should acknowledge the risk of burn-out and a decline in mental and physical health if they continue to work in this way.
Furthermore, they are modeling unhealthy behaviors to their teams, which could have far-reaching adverse side effects. As more employees follow your example, the more likely it is that physical and mental health issues spread to become a company-wide epidemic.
What's more, it's not helping companies either. Employees who are feeling an imbalanced state of well-being are 33 percent more likely to seek a new role elsewhere. In contrast, when an employee experiences positive well-being, this drops to 8 percent.
Considering such findings, managers need to look at ways to protect their mental health and wellbeing, which can be mirrored to their teams, encouraging others to follow suit.
Where to start
Start small. Take those breaks. Make sure you're taking all your annual leave, and delineate some time where devices are turned off, and you don't look at them. Everyone needs some clear headspace and others need to know this is a company-wide expectation.
Get a temperature check on how those around you feel about their workloads by running a few short, informal meetings, either online or in-person, so teams don't feel further stressed.
There are unexpected benefits to caring for employees who feel unable to switch off from work. More employees will be loyal to you, as a manager, if you recognize signs of distress and urge them to take time out.
Promoting emotional health
Leading by example is easier to achieve if you feel confident in doing so.
You need to be aware of the support offerings provided by your workplace. A useful workplace wellbeing strategy blends physical offerings like private health assessments, onsite or subsidized gym memberships with emotional wellbeing support.
Liaising with HR and ensuring policies contain these perspectives is important. Ask about the possibility of additional training in Mental Health Awareness, to help you notice the signs of possible mental health issues in yourself and others.
Company offerings like employee assistance programs (EAPs) and cognitive behavioral therapy may be something to discuss as a permanent investment. The presence of an emotional wellbeing therapist in the workplace communicates clearly that conversations about mental health are welcome and expected.
Digital or virtual therapy solutions can be effective too. Remember, for many people, the notion of sharing a vulnerability or admitting a problem, is a barrier in itself. However, some research suggests psychotherapy conducted online is as effective as face-to-face sessions. During 2020 Nuffield Health therapists delivered 3.7 million minutes of therapy remotely.
Encouraging physical activity
Evidence suggests that executives who look after their physical health are more effective leaders. Frequent exercise boosts brain health, improving memory function and the ability to process new information. Exercise can also improve sleep, which is often disrupted by stress, depression, and anxiety.
It is important physical health is not overlooked in workplaces where there are high-stress levels and a culture of long work hours.
The less anxious you are and the better you are at reacting to the circumstances around you, the better you'll work under pressure.
Managers should look for gaps in their routines where they could replace something sedentary with exercise.
Why not try shaking up work routines with activities by organizing 'walk and talk' meetings? These can make gatherings more efficient as employees are likely to become energized than lethargic during a brisk walk.
As restrictions begin to lift, take advantage of any offerings from your company like discounted or free memberships to local gyms, classes, or taking part in a sponsored workplace group in a charity event like a fundraising run. Encourage people to join you, to increase physical activity across your teams.
For those working from home, continue to offer a level of flexibility for when people exercise. This is so employees feel comfortable exercising when it is convenient for them. It's important those who began a fitness routine at home do not stop because they feel guilty working out when others are in the office.
By Gosia Bowling, National Lead for Emotional Wellbeing, Nuffield Health.