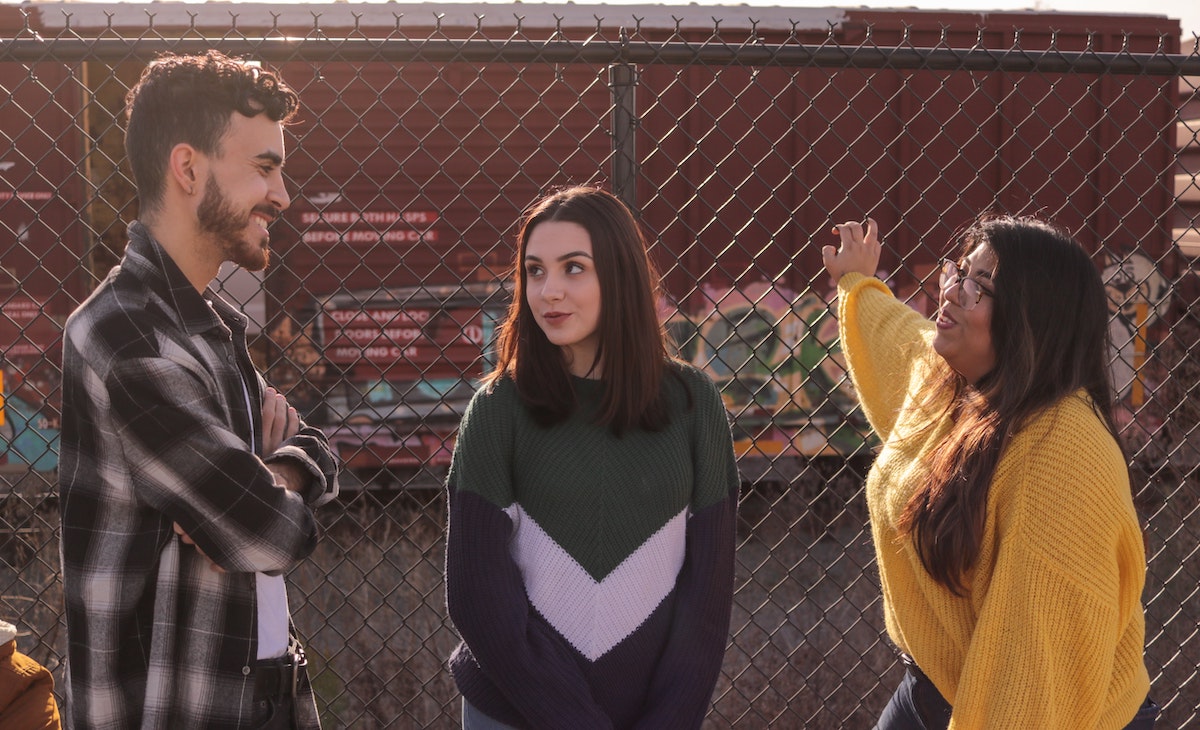 While it may be difficult to imagine the generation Z cohort succeeding millennials having a major impact on the workforce – with the majority still working their way through higher education and some having barely even left primary school – the reality is, that Gen Zs will make up 27% of teams by 2025.
That's why tapping into this talent pool, sooner rather than later, will be a key driver of cultural and commercial success for organizations of all shapes and sizes over the coming years. The question is, how?
As digital natives who can't recall a time on Earth without the internet, Gen Zs are undeniably tech-savvy, which is why social media will be a holy grail to help attract and recruit top-tier talent.
Gone are the days of dry and colorless Indeed listings. Today, it's all about injecting brand personality into every aspect of your comms, being omnipresent, and tapping into pain points with clear solutions.
The reality is, that Gen Zs know what they want – and are willing to walk away if they don't get it.
Money-hungry recruitment rogues will tell you that the more you spend on your content, the more value you can drive – but that's simply not the case.
Gen Zs wants to feel valued
It's no secret that we're operating in an employee-driven market. And with such fierce competition fuelling the race to get in front of jobseekers, demonstrating that you understand their needs and desires from the offset is crucial.
In any workplace, Gen Zs want to be seen – both figuratively and literally – and the rising use of social media is only enhancing this expectation of employers. From team-building exercises and company events to shout-outs for individual achievements within your organization, consistently showcasing your people online will be a key driver to help pique the interest of prospective candidates.
When it comes to recruitment ads, this element of value becomes increasingly important. Think of the listing itself as an opportunity to provide practical job information and hammer home on the prerequisites – think holiday allowances, retirement packages, flexible working policies, cultural initiatives, and more – but remember that the follow-up is equally, if not more, important.
The reality is, that 17% of Gen Z applicants will want a job within a week of application. Let them know you want them, and do it fast.
Omnipresence is key
Don't shy away from using a multi-channel approach. We already know that the threshold of communication requirements for this demographic is higher, so leveraging different platforms to make sure your brand is front-and-center is a must.
But more importantly, make sure content is tailored appropriately to suit the style of each channel, so it doesn't look like a lackluster copy-and-paste job.
Not every person that stumbles across your comms will be actively looking for a new opportunity – and applying for a new role requires thought and consideration – but by increasing the exposure of your brand you have an opportunity to make a lasting impression on passive candidates too.
If someone feels compelled enough by your content and your values truly resonate with them over a prolonged period of time, they might be inclined to seek out a position at your organization directly.
Make it meaningful
One of the most sought-after focuses for Gen Z jobseekers is an explicit focus on mental wellbeing – according to a recent survey by Employment 4 Students, 68% of 16-24-year-olds see this as a priority in the workplace.
With this in mind, do you have the right support systems, resources, and initiatives available to meet these needs?
We're not talking about subtle nods to awareness days here, or half-hearted fundraising initiatives to help complete the charity champion tick-box exercise. Instead, efforts need to be focused, and they need to be consistently at the top of the agenda.
One of the most effective and impactful things you can do as an employee to engage Gen Z jobseekers – and to have a positive impact on the world overall – is to promote a culture of acceptance. Create compelling content that not only celebrates open and honest conversations around mental health, but that shows you, as a company, see mental illness as no different from ailments such as cold and flu, sickness, or diabetes.
Adopt a low-pressure approach through referrals
When using social media to market your brand to Gen Z job seekers, it's not just about public content, but more personal and private content too.
According to data from talent acquisition experts, Yello, almost 62% of Gen Z job applications prefer to explore opportunities based on referrals. Let's not forget that this cohort has always had access to the world's information at their fingertips – they're rightfully cynical and know not everything is always what it seems.
By encouraging existing employees to share company content on their own profiles, and reaching out to prospective candidates via direct message, you're able to make more trusted hires based on networks of people your teams already know, but slash budgets in the process.
With a collective effort from individuals across the entire scope of your team, your current talent pool could be your company's best asset when it comes to recruitment.
Don't forget that Gen Z jobseekers are big on feeling valued, too – and what says, 'we want YOU!' more than a direct outreach?
It's not Earth-shattering, this demographic is just more vocal about their needs. And that honesty is a real tonic in a recruitment landscape that's uncertain in every sense of the word.
By James Urquhart, Managing Director and Co-founder of Let's Run Marketing.