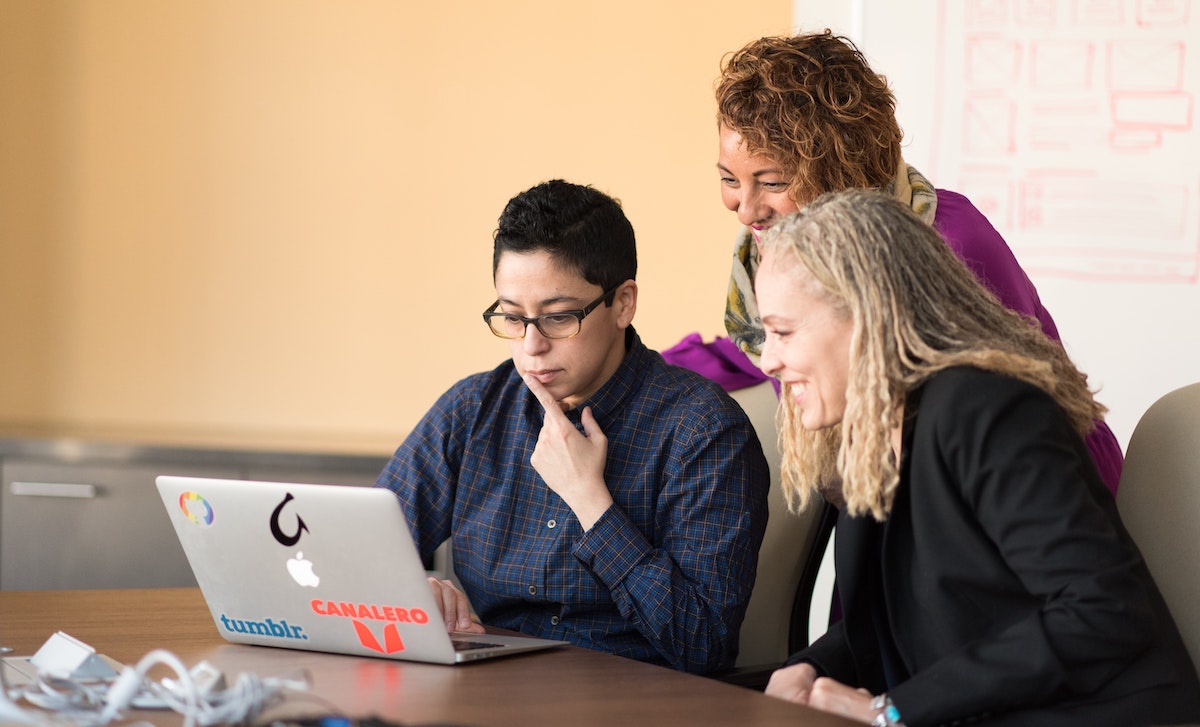 Talent acquisition teams are no stranger to the importance of creating a diverse, equitable, and inclusive (DEI) workplace for all employees. According to the newly-released 2022 Job Seeker Nation Report, 38% of workers would turn down a job offer if the company lacked diversity in its workforce or had no clear goals for improving diversity in hiring. Below are ways companies can amplify DEI initiatives in 2022.
Take Meaningful First Steps
Many talent teams are dedicating considerable time and resources to DEI, including increasing investing budget resources to expand their efforts. In fact, 68% of recruiters reported that they believe improving DEI in their organization will be a top priority in the next year.
Teams can take small steps by measuring key recruiting metrics in the process and continuing to analyze areas of improvement as changes are made. Here's how:
Understand the current workforce: This is a crucial step to help measure diversity of representation among an existing employee base. Evaluate the demographics across the organization, and within departments.
Create a more diverse candidate pool: You've got to start somewhere, and there are several free tools and resources that can help you make sure you, and your company, are putting your best foot forward. Make small improvements to be more inclusive in recruiting practices by using free tools to help write more inclusive job descriptions and attract a wider variety of candidates.
Develop inclusive content: Use existing social media channels and the company's career website to tell employee stories within the organization. By leveraging this original content, your team can further convey how employees of differing backgrounds, ethnicities, races, genders, and abilities feel a sense of belonging. This is also a great medium to share current efforts and commitments for improving DEI. Think like a marketer – track the data related to interactions with your posts, understand what messages perform well, and determine what messages your audience wants to hear more about.
Align Hiring Teams on Candidate Requirements
Hiring team members can get stuck on the notion of the "ideal candidate." This mindset can limit the diversity of talent pools by having too many requirements listed when they may not all be necessary. In today's competitive labor market, this will cost your organization time, which inevitably will cost you top candidates.
Grow a Diverse Talent Pipeline
Today's labor market is incredibly tight, and candidates expect a culture that embraces diversity, equity, and inclusion. Avoid limiting the talent pool by requiring specific skills and experience that are not dealbreakers. Build programs to attract, engage, and hire historically marginalized communities through strategic audience planning and develop programs to make everyone feel welcome.
Talent teams must work hard to expand their talent networks and source diverse candidates, which can be done in the following ways:
Interact on social media: Keep in touch with potential applicants, passive talent, and past candidates on social media. Share what's going on in the company, tell employee stories, answer questions, post job openings, and give info on referral programs to the network.
Attend recruiting events: Virtual and in-person recruiting events can be great places to help you build your talent network. Focus on hiring events that bring together a niche audience that is centered around diversity. These events are a great way to connect with job seekers and broadcast the message that the company is hiring.
Work with local organizations: Find local diversity groups and work with them to source candidates for open positions. Building a relationship with these organizations can help long-term network growth.
Leverage tools needed to enhance DEI initiatives
Automation and AI tools can help further supplement DEI initiatives, streamline hiring processes, and eliminate manual tasks in the following ways:
Automated intelligent sourcing: Sourcing candidates can be the most time-consuming process in recruiting. Automated intelligent sourcing can help find candidates that fit open roles and invite them to apply. It can also reach top candidates while keeping the pool diverse.
AI candidate skill-matching: Skill matching automatically screens applicants for role requirements, which is helpful for specialized roles that benefit from diverse candidates, such as engineers, healthcare workers, or machine operators. Integrating automated skill-matching tools with applicant tracking systems (ATS) eliminates the strain of managing multiple candidate databases in different places and helps find qualified talent more quickly. Leveraging technology to screen for skills can also help reduce bias in your hiring processes.
Start Investing in DEI Today
The time to prioritize DEI is now. In today's challenging labor market, those who prioritize diversity, equity, and inclusion will find more qualified candidates, which can turn into new hires. Talent teams can improve the diversity of their candidate slates by taking charge and applying the right strategies throughout the hiring process, including sourcing, relationship management, workforce planning, and audience planning.
The investment in DEI goes far beyond cash – employers can invest time in telling the organization's story, setting expectations, and aligning teams, which often yields the highest return on investment. It's critical to lead DEI initiatives with empathy, compassion, and dedication, and to be relentless in driving change.
By: Corey Berkey, Senior Vice President, People & Talent, Employ Inc.