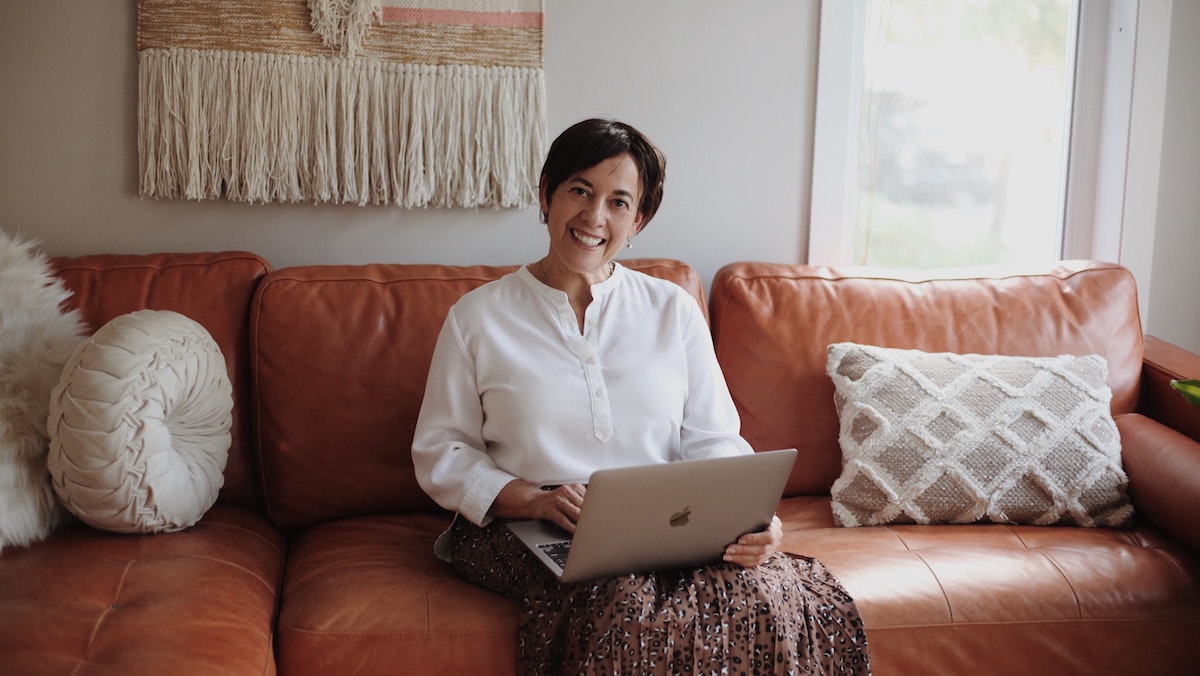 Despite their mass roll-out during the pandemic, remote and hybrid working are not a new phenomenon for many. Some people have worked for years in remote teams spanning different continents. Others may have worked in virtual companies or may have had regular home working during the working week.
Many parents or carers have requested remote working over the years in order to manage their caring responsibilities better, although there are a range of reasons someone may need or want to work remotely. Technology has been the big enabler for many.
In most cases, these workers have been left to 'make it work'. And it is often the case that they have not been asked how they have done so or been invited into discussions about how to make mass remote or hybrid working better. This is despite the fact that different ways of working can be challenging and many employers are still in the early stages of adapting to change or may still be resisting it.
"Too often remote workers have been left to their own devices to make the best of remote working, but this one-sided approach means neither the employee nor the employer overcomes the biggest challenges or reaps the full benefits," says Gillian Nissim, founder of WM People.
WorkingMums and The Changing Work Company have recently collaborated on a qualitative survey of regular remote or hybrid workers, half of whom have been working that way for more than three years and a quarter for more than five years. The majority work for SMEs.
The survey revealed some interesting findings. Over two-thirds of respondents [68%] had not been asked about their experience of working from home to help others who switched during Covid.
There was also a distinct sense of having been sidelined as a result of working remotely. 80% said they had not been promoted since working in this way and 44% had not had access to training. Moreover, 30% had found it hard or very hard to negotiate remote working. The sense of having been sidelined was further evidenced by respondents' feelings about missing out on information. Nearly a third felt they had missed out on crucial information and most of those who hadn't said this was because of their own efforts to find out what was going on, rather than their employer's. 36% felt they were not included in decision-making due to being remote.
Two-thirds [66%] of respondents were offered resources such as laptops by their employers, but 71% said their employer did not pay for things like work-based calls. A third [33%] didn't have access to technical support.
Respondents were also asked what helped them when it came to isolation at home. Keeping in touch, planning social interactions outside work, and keeping to a routine were popular choices. To keep in touch one respondent had started a virtual lunch chat. Others had created Teams chats and other forums for communication.
Asked what skills they think are needed to work remotely – something that might be useful for recruiters and HR managers – 85% said self-motivation was a vital skill; 68% said independent thinking, and 58% said resilience. 74% said they had honed these skills through remote working and 22% had developed them due to homeworking. When it came to management of remote workers, the ability to communicate was by far the most popular skill they felt managers needed.
So it was no surprise that, when asked what would improve their situation, remote workers said better communication and appreciation of what they do. While 58% felt as valued and listened to as office-based people, the rest mostly didn't or were unsure.
Yet respondents felt they had developed greater skills as a result of their experience, including more discipline and a greater awareness of their own capability and resilience. Their advice to other remote workers included organizing and planning, having a structure, sticking to your working hours, and thinking about alternative forms of social interaction.
Bridget Workman of The Changing Work Company, who has advised Government departments on flexible culture change and is a big advocate of employee engagement, said: "These workers know the pitfalls and have learned the necessary skills and tricks through their own resourcefulness and resilience." She would like to see more employers tapping to the wealth of experience that may be sitting right under their noses.
Mandy Garner is the Managing Editor of WM People.