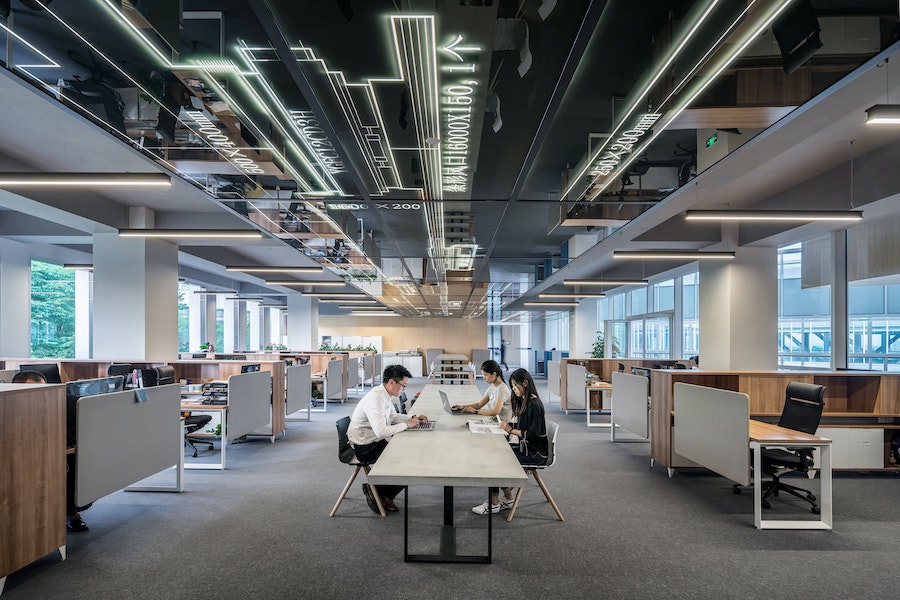 Since the onset of the COVID-19 pandemic, non-essential employees across the U.S. have adjusted to working from home on a full-time basis. As companies plan for an eventual return to "normalcy," many are navigating how to reintroduce their workforce to an office setting. However, the pandemic has seemingly demystified working from home, and many organizations are turning to a new hybrid model that combines remote work and office collaboration.
In fact, Global Workplace Analytics estimates that 56% of U.S. workers have jobs that enable them to work from home at least part of the time, and between 25% and 30% of the workforce will continue to work remotely multiple days per week when this year reaches its end. Hybrid work models – and a hybrid workforce – are here to stay. As such, it is more critical than ever before that companies invest in the wellness of their workforce and consider methods to retain and engage employees in this new paradigm. Employers need to provide the hybrid workforce with the proper tools and methods required to achieve sustained productivity and engagement, regardless of where they work.
Physical Implications of an Employee's Remote Workplace
The impact of an employee's workstation on his or her physical health is no secret; physical therapists are experiencing a surge of patients complaining about head, neck, shoulder, and back pain linked to ergonomically unsound home office setups – and in one survey, 92 percent of chiropractors said that patients are reporting more neck pain, back pain or other musculoskeletal disorders (MSDs) since the COVID-19 stay-at-home guidance first began last year – and this is only expected to increase over the next 12 to 18 months. Considering the average cost of an individual ergonomic claim in the U.S. is approximately $17,000, the health of the hybrid employee is posed to be a major issue for all businesses moving forward.
Providing Employees with Effective Workplace Tools
Though there are both health and cost-savings benefits associated with the appropriate remote workstation, most employers are unfortunately not doing enough to ensure their workforce is provided with the proper workstation tools. Effective tools to promote remote employee productivity and efficiency include reliable internet and intranet connectivity, a height-adjustable workstation, a second desktop display, and monitor arm for the display, and an ergonomically sound office chair. To achieve maximum value out of this investment, it's imperative to train employees on proper use for the different components within their workstation. For example, as many as 93% of employees that have access to a height-adjustable workstation do not use them effectively – and simply providing employees with a stipend and directing them to a catalog to "pick out what they think they need" is not sufficient.
Powering Employee Productivity Through Engagement Tools
An incredibly effective way to leverage an employee's workstation and encourage a workforce to use the workstations effectively is through a gamification strategy. Leveraging a gamification strategy is the process of taking something that already exists – such as a software application – and using gaming techniques, or gamification, to motivate consistent participation and long-term engagement. Gamification is increasingly leveraged within organizations in search of new ways to engage, teach, reward, and retain employees. Leveraging health and productivity challenges, for example, employees can work to reduce sedentary behavior and improve posture – keeping their workforce, healthy and engaged by being part of a team working towards a common goal – both in-office and at home This will lead to an overall increase in productivity.
By Mike Kind, StanData CEO.