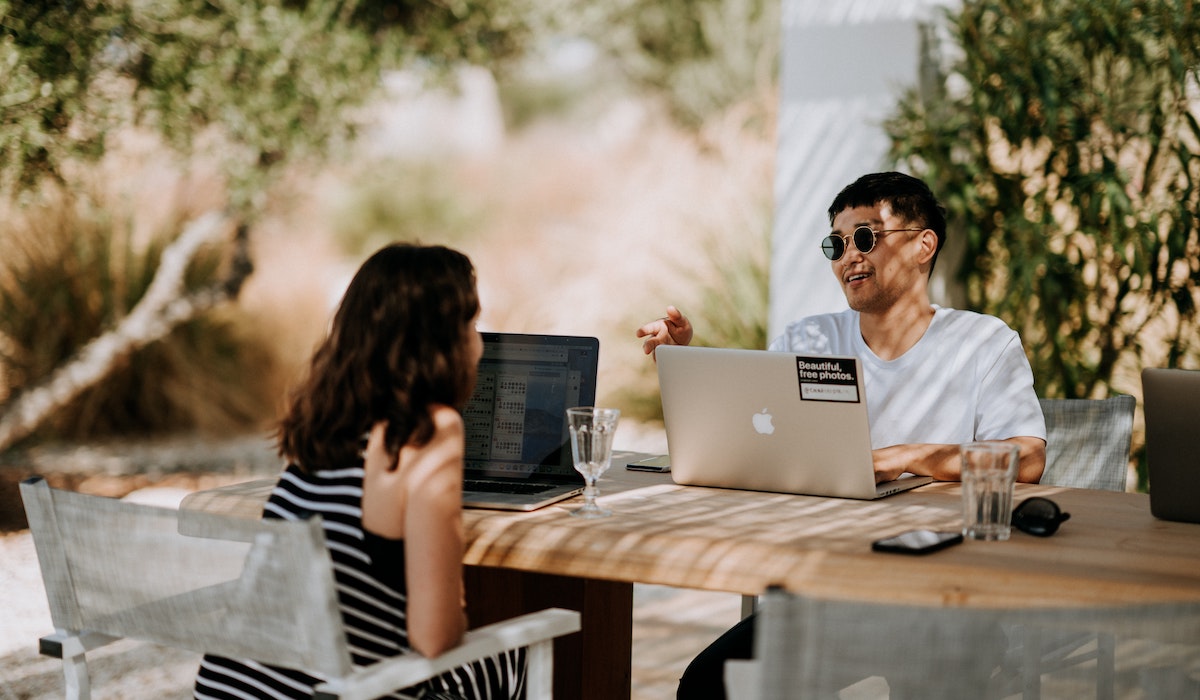 The COVID-19 era of work and life has been a crazy ride. Life was seemingly put on hold for many months last year and parts of it are still not back to normal today. As we all work to get past COVID-19 and the long-lasting impact on work and life, one thing has surely changed for good — the corporate office.
Recently, GoodHire surveyed 3,500 Americans to gain a better understanding of what has actually changed in the world of office work as well as remote work.
What they uncovered seems to be extremely useful information for recruiters, HR pros, and their employers.
Remote Work is King
GoodHire's survey found that an overwhelming 68% of Americans would opt for remote work over in-office work. This is a huge shift from previous decades in which the majority of people had never experienced even a single day of remote work.
In most cases, people now have the technology at their disposal to perform at a high level from any location, so it makes sense that they would prefer to avoid their usual commute, office clothes, and many other things that bother the average office worker.
What's even more shocking is the part of the survey which revealed that 61% of survey respondents said they would take a salary cut just to continue working remotely!
It's clear that the people want to maintain remote work, and they'll literally pay for it.
Adjusting to the New Normal
Just because employees are fond of remote work, that doesn't mean employers feel the same way. But should they?
The same survey revealed that 67% of Americans believe that companies not offering remote work would struggle to attract applicants, and many also stated that those same companies not offering remote work might have to increase salaries to attract talent willing to work in the office.
This is hugely important information for recruiting purposes. In order to attract top talent, employers must consider the option of a hybrid approach or even a remote-first setup.
While recruiting for remote roles can be more difficult at times due to the lack of face-to-face interaction, recruiting pros are becoming increasingly more adept at this process as the year goes on. And for good reason. Companies offering remote work are offering more than just that, and it means a lot to their employees.
They're offering freedom, autonomy, and trust. They're straying away from the old-school office environment that so many dislike. And by embracing remote work, companies are giving themselves a head-start toward attracting the nation's top talent.
Keeping Current Employees Happy
While recruiting can be hugely helped by offering remote opportunities, we should not forget about current employees, either.
GoodHire's survey found that 74% of Americans believe that they would need a continued remote work offering from their current employer to stay at their current job.
This is a huge shift for HR professionals who are not used to monitoring culture and working environments with remote employees. But the people have spoken, to retain employees and to keep them happy at work, remote opportunities are key.
More Key Findings
In addition to the findings mentioned above, GoodHire's survey also revealed that:
A huge majority — 85% of Americans — believe that their colleagues and other employees around the nation prefer working remotely rather than working from the company office.
61% of Americans would be willing to take a pay cut to maintain remote working status. Some workers even suggested they would take a 50% pay cut to avoid returning to the office.
45% of Americans would either quit their job or immediately start a remote work job search if they were forced to return to their office full-time. Almost one-quarter of the respondents said, specifically, they would quit if a return-to-office mandate was instituted.
74% of Americans need a continued remote working arrangement to stay at their current job.
85% of Americans prefer to apply for jobs that offer remote flexibility, while just 15% would apply for a position that requires total full-time office work.
60% of Americans would move to a new city just for the opportunity to work remotely in any capacity.
70% of Americans would forfeit benefits to maintain remote working status, most commonly: health insurance, paid time off, retirement accounts, and more.
84% of Americans need to see COVID-19 safety protocols in place before considering a return to their company's office.
By Sara Korolevich, Director of Content at GoodHire. GoodHire is a company that provides a flexible and efficient alternative to complex background checks.