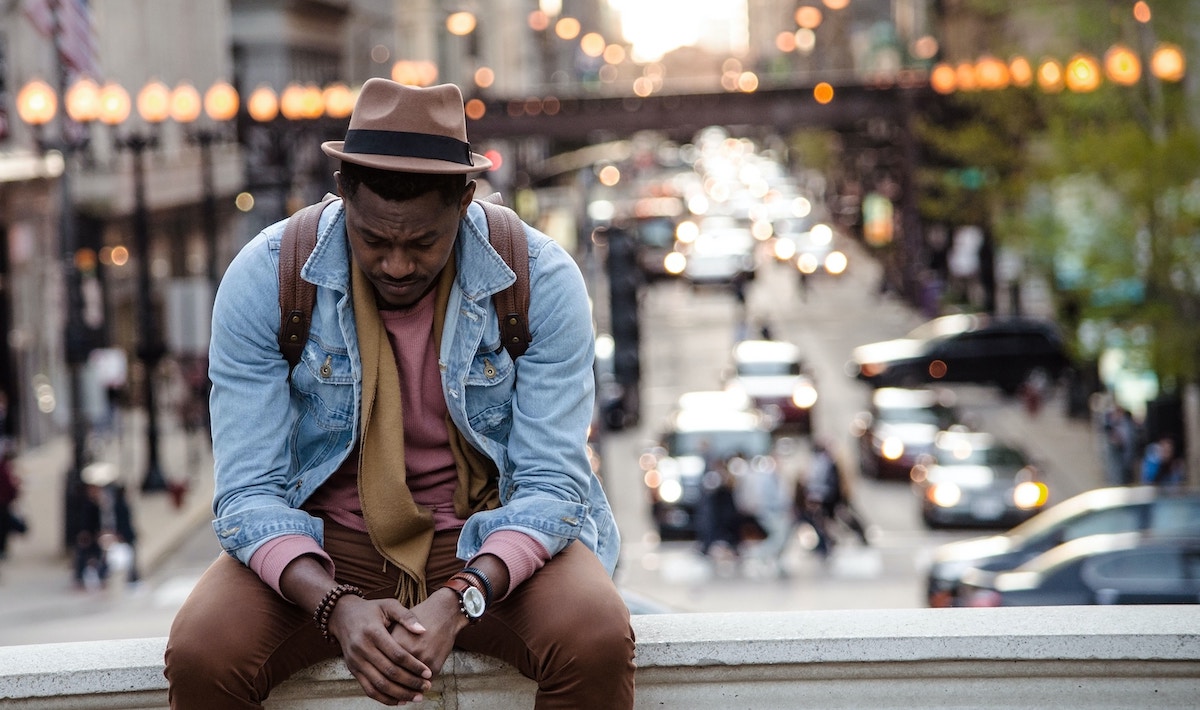 This year 35 percent of UK employees said they called in sick due to poor mental health but gave another reason*. While this is a significant percentage, it is lower than the findings from Nuffield Health's 2022 report, with the percentage previously being 39 percent.
This is especially significant given that Nuffield Health's 2023, 'Healthier Nation Index', also revealed that over 1 in 4 people (29%) now feel comfortable enough to disclose to their employer if they need time off due to poor mental health*. These latest findings suggest a positive shift in how employees are communicating with their workplaces about their emotional wellbeing.
Whilst this still indicates that stigma remains a barrier for people talking about their Mental Health at work, it is a promising sign that people are beginning to speak out when they need more rest, emotional support, and time away from their desks.
These findings are especially pertinent during this year's Mental Health Awareness Week, which focuses on anxiety. Anxiety is a natural response, particularly in these current times of uncertainty. It's essential to become aware of when we may need additional support with emotions such as anxiety so that it does not negatively impact our lives.
I offer advice on how employers can play their part in creating a connected and transparent workplace, which prioritizes both physical and mental wellbeing:
1. Notice when anxiety takes over.
In the past year, 48 percent said their work had negatively impacted** their physical/mental health. Hence, it's imperative companies are equipped to recognize signs of mental distress, like anxiety, in others.
The symptoms of anxiety can be seen in various ways. Physical signs include heart palpitations, shortness of breath, headaches, tiredness, and dizziness. You might notice heightened emotions in the workplace, such as irritability or tearfulness.
Employees experiencing anxiety may find it hard to maintain a healthy work-life balance. They may cancel annual leave last-minute – claiming they have too much on, to take holiday – work from home late at night or insist on coming into work when unwell.
However, spending too much time at work is counter-productive, as it can result in us overlooking our physical and mental health. According to this year's findings, 59 percent of Nuffield Health respondents said they were also less productive at work* when their mental health was poor.
Just five minutes of conversation from employers reaching out to employees presenting with signs of anxiety or distress can have a positive impact. This could be as simple as asking, 'Are you OK?' or offering more regular meetings to catch up on how they feel about their workloads.
2. Keep talking.
It is encouraging that more employees feel comfortable sharing with their employers when they are having problems with their mental health. However, 18 percent of us will still go to work one or two times a year when our mental health is poor, and 19 percent will go to work more than ten times a year when experiencing poor mental health.
It's good for managers to try and understand why individuals come to work despite experiencing reduced mental wellbeing. The more we know about the actions of our teams, the more support we can put in place to help them and reduce behaviors like presenteeism.
Aim to spend at least five minutes with employees each week, practicing 'active listening' – a skill that requires a genuine understanding and reflection of what's being said and providing a considered response, especially for those experiencing symptoms of stress and anxiety.
Active listening means listening attentively to what's being said and showing understanding by paraphrasing and asking open questions to demonstrate your understanding.
Employers may also consider offering Emotional Literacy Training to staff – equipping them with the skills needed to recognize signs of distress in others and themselves and the confidence to approach them. This way, they can nurture a workforce capable of identifying and tackling symptoms of anxiety in both themselves and others.
3. #Find5
Our 2023 study revealed 38 percent of people in the last 12 months had dedicated no time to supporting their mental health, which includes everyday self-care, activities like meditation, or speaking to a medical professional.
This Mental Health Awareness Week, Nuffield Health is extending its 'Find 5' campaign to encourage individuals to 'find 5 with 5' – spending five extra minutes a day focusing on their physical and mental wellbeing for body and mind.
In the same way, employers can play a huge role in creating an environment where employees feel a sense of connection and belonging by promoting campaigns that foster connectivity, team building and reduce stress.
Our study shows individuals are becoming more aware of the benefits of exercise on overall wellbeing, with 27 percent saying that exercise lifts their mood and helps them feel less anxious or depressed.
Encouraging employees to #find5 throughout the working day could also be as simple as promoting regular exercise in morning meetings or creating ideas to be distributed around the office or over email.
In just five minutes, managers can also arrange, or raise awareness of, physical health screenings available in the office to uncover any underlying issues among employees.
4. Be open about formal support.
While meaningful social interaction plays a crucial role in reducing feelings of anxiety, professional support can also be invaluable. This may include Cognitive Behavioural Therapy (CBT) and Employee Assistance Programmes (EAPs) that offer direct and confidential access to a mental health expert.
Offering these services can help employees to understand and address feelings of anxiety using techniques such as challenging negative thoughts.
It only takes five minutes to signpost employees towards the support on offer, along with guidance and encouragement on how to access the help available. This may be via email to employees, an office huddle, or a virtual 'wellbeing hub'.
We want mental health transparency to keep increasing beyond the 4 percent we have seen within the past year and openly communicating the options available shows employees that conversations about mental health are both welcomed and expected.
5. Allow individuals to pick what's best for them.
Finally, it's important to remember that no single intervention works for everyone. The key to supporting the workforce is flexibility.
Employers should be flexible with letting staff choose five minutes of self-care each day, whether simply stretching at their desk, going for a brisk five-minute walk between meetings, or finding five minutes to do a short, guided meditation or breathing exercises.
Similarly, employers need to be flexible in how their teams choose to communicate with them. Encourage individuals to use a communication style that works best for them – whether it's an in-person meeting or a phone call – this will make it easier for people to come forward and share their experiences.
More flexibility means workplaces can cater to the individual and allow everyone to thrive and overcome feelings of anxiety.
By Lisa Gunn, Mental Health Prevention Lead, Nuffield Health.