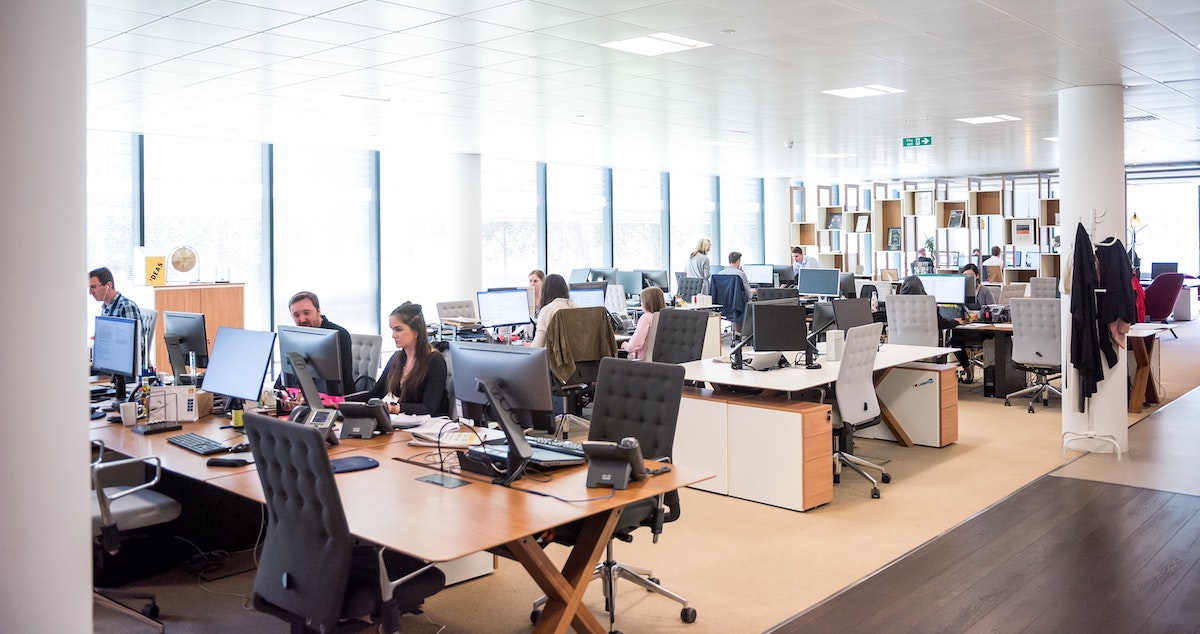 Mention the word redundancy and people inevitably think of the unfortunate individuals who are let go from their roles – and rightly so. Being on the receiving end of redundancy can be a life-altering experience professionally, financially and emotionally.
But the effects of redundancies are felt more widely than simply by those who leave the organization. In the aftermath of a redundancy program, what happens to the people left in the workplace – the survivors? And how can employers ensure they get the support they need?
1. Scratch beneath the surface
For employees still in their roles, on the surface, nothing has changed. They still have paid employment and don't have to go through the upheaval of finding and settling into a new job. They'll avoid the need to worry about their rent or mortgage payments if they cannot find employment before their redundancy pay runs out, with all the associated stress it would cause.
After any redundancy program is complete, the employees who survived will initially likely feel a sense of relief. But the feelings that follow may cause them sleepless nights or worse. They might feel survivor's guilt, but that may be the tip of the iceberg.
Whether through overreaching, poor performance, or a takeover, the need for redundancies shines a light on the health of the business. Common thinking may go that if the company is in such dire straits that it needs to make redundancies, it may not be able to turn its fortunes around and become successful again. This may lead to more pressure to perform well – even if only self-imposed. Change can be stressful, especially when inflicted rather than by choice. There might be anxiety around the potential reshuffling to address gaps made by those who have left and concern around the potential for workloads to increase.
How a manager looks after their remaining employees may well make the difference between the business merely surviving and actively thriving in the future.
2. Respect the fear
It's commonly the case that once the redundancy process is over, the people left behind fear for their position within the company. They no longer feel safe and secure in their employment which is a difficult time for employers. Fear can be a great motivator, and the time after redundancies is often when people look around for a job that feels more secure or are open to being poached by competitors.
Word of a company's redundancies will be out worldwide, and other employers may have been keeping tabs on the situation. While this can work in favor of people who have been let go, it can spell disaster for the surviving team, already operating in the shadow of uncertainty and rocked by the recent departure of colleagues. Further employee churn is a major risk, with staff potentially following their former colleagues into a competitor's ranks.
For an employer to avoid too many resignations following a redundancy program, the best place to start is by listening. Whether on a one-to-one basis or through an employee opinion survey, hearing from the survivors is the only true way of discovering the remaining employees' morale. Listening to their fears and concerns is crucial to addressing them – and setting them on a more positive path.
3. Understand grieving
If working relationships were close and productive, there might be a sense almost akin to bereavement for survivors. Employees will be grieving the loss of their colleagues, and, like any loss, these feelings can be compounded by their fear of what's next or the stress of altered workloads.
The emotional impact of missing a friend or colleague can be doubled by the impact of more work. If this is work that redundant colleagues previously undertook, it can feel like insult added to injury. This may be a step too far for survivors, resulting in increased rates of absence due to sickness. Like an elastic band, emotional resilience can only stretch so far – when it becomes too stretched, it will break.
Monitoring absences and the reasons for them becomes crucial to understanding the pressures employees are facing. A good redundancy program should also include implementing or increasing mental health support for staff. If an employer lacks the resources to provide this support directly, they can provide advice and guidance on external help that might be available to the survivors.
4. Remember every employee
In the turmoil of a redundancy program and its aftermath, the focus typically falls on the staff let go and the survivors. But what is often overlooked is the wellbeing of the managers who have taken responsibility for the redundancies that have occurred.
Much of the workload falls on managers, and due to their position, they are exposed to the stress of the process from every direction. But managers are also employees and may be grieving the loss of friends and colleagues, too, not to mention coping with feelings of guilt.
It's important for employers not to overlook managers and the help and support they might need. They will feel the strain if they previously managed a tight-knit and effective team and now have to regroup with fewer staff but a similar workload.
It might be as simple as a forum where they can talk to other managers in the same position or something more in-depth like counseling. Whatever the response, they need the same support, encouragement and friendly ear as other survivors, as well as a sight of future opportunities.
5. Shift the focus
Good business leaders will always have a vision of where they want their business to be, its goals, and objectives. Hopefully, this vision has played a big part in the planning and rationale for the redundancy program, and has already been communicated to staff – both those who were made redundant and those who remain. Now that the business is dealing with the aftermath of those redundancies, there's never been a more important time to double down on that vision.
If employers are able to share their vision with the survivors effectively, it will give them an insight into what their future with your organization might look like and the opportunities available to them.
With internal communications so crucial, this is the time for employers to build and improve their methods of engagement with their employees. Rewarding staff for innovation, celebrating their successes, or even considering long-term retention bonuses to critical employees can all form part of a concerted strategic effort to rebuild momentum.
Creating a culture where everyone feels like they're in it together, with shared goals and hopes, will enable employers to gradually shift the focus from a difficult chapter to an exciting future where every employee feels valued and can see the opportunities and better times on the horizon.
Jill Aburrow (FCIPD) has more than 30 years' experience in HR. She is the founder of Heartfelt HR and author of 'Redundancy With Love: Getting it right for your people and your business'.