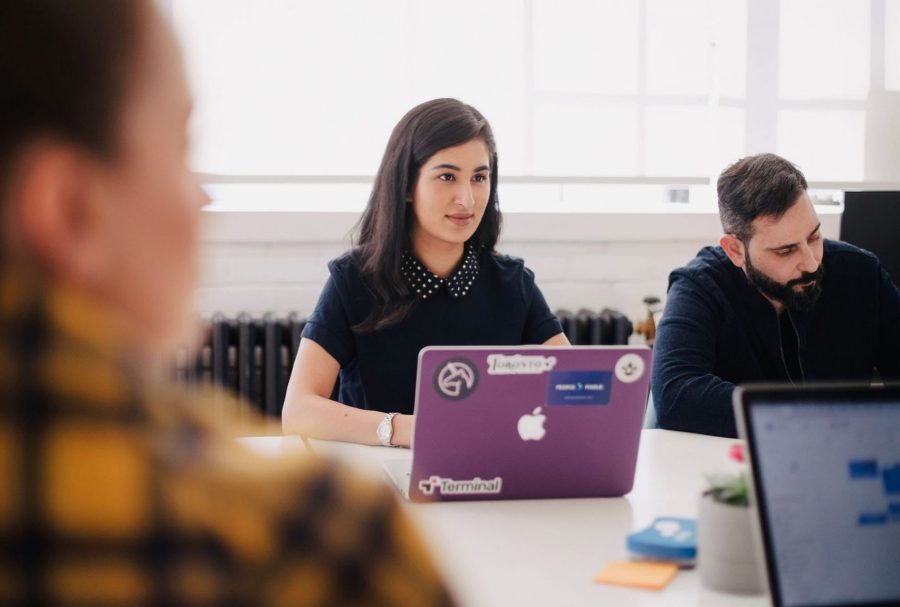 The last three years will go down in history as some of the most unusual and unexpected years in recent times. The exit of the United Kingdom from the European Union and an unforeseen global pandemic has undoubtedly shaken the recruitment landscape, but have these seismic events changed the market beyond recognition?
What has changed?
In a time of absolute upheaval, high-flying talent in successful tenures have held on to the permanence of their roles. We live in a time of fiercely competitive working markets as a result, particularly in the high-octane legal recruitment market. Each recent socio-political occurrence has also had a lasting impact on mobility. The restrictions on movement posed by Brexit conflict with the increased flexibility and remoteness of the working world brought about by COVID. Consistently since 2020, however, companies have had no option but to build first-class legal teams that can face and mitigate risk for these competing forces.
How, then, do companies continue to hire the best talent despite challenging border requirements and in a way that still cultivates a connected team? The legal industry, which traditionally relies on cross-border moves, can provide a useful example of the challenges, and opportunities, of post-pandemic and post-Brexit moves. The way in which companies are navigating this landscape can provide employers with some top tips on grappling with this unique tension.
1. Stay flexible
Firstly, make the most of the flexibility opened up by remote working. Candidates in the Swiss life science market, the robust regulatory legal talent in Belgium, the French-speaking skills of Parisian lawyers, and tech-savvy counsel in Berlin, amongst others, have long attracted UK employers. To continue to hire such talent post-Brexit, UK headquartered companies have increasingly opted to hire a remote workforce. After all, a contemporary workforce is a remote one in a post-pandemic world. Employing the use of affiliates for the domicile of employment contracts has served as one option to facilitate foreign hiring in recent months. Not all companies have the luxury of this network, however, so what other options are there?
2. Harness rotations and short-term placements
The UK has set a limit of 180 days that can be spent in the UK in a given tax year. In excess of this, the individual is considered to be domiciled in the UK and is subject to UK tax regulation. Companies are availing of this to have lawyers who are based remotely spend significant time in the UK, and yearly secondments or team rotations are becoming more commonplace. The agility of such hiring strategies is an appealing tactic for employers looking to attract and retain the top talent in a post-pandemic world.
3. Go global
Employers should make the most of the rich diversity of an international talent pool where possible. For instance, the pedigree of UK-trained lawyers will remain coveted across different markets, despite the socio-political changes of our time. Particularly in global roles, UK-qualified candidates, experienced in a common law system, can offer input on US, Canadian and Australian matters. International and particularly American headquartered companies seeking to hire UK talent are showing increasing comfort with senior lawyers retaining a UK base so long as they are amenable to frequent travel, which often equates to as much as 50% of their role. For both employers and candidates, being prepared to look across borders could create a rich seam of opportunities.
4. For smaller companies, it's time to get creative
It is unfortunate, however, that most viable options fail smaller start-up or less established organizations that do not have affiliates or sub-entities based in markets outside the UK, or who are based in geographies that do not boast a wealth of UK-qualified candidates.
In every circumstance, but particularly for smaller companies, negating the restrictions imposed by new immigration regulations and the hiring of the right candidate (rather than the available talent) is down to a company's ability to creatively motivate candidates to relocate.
However, no matter what your size as a company, those with robust and inventive HR teams, who collaborate with tax and legal stakeholders to create opportunity, have thrived in their recent hiring strategies. Top talent feels valued, rewarded, and motivated when given the opportunity and when remunerated generously to relocate.
5. Tailor your strategy to suit your employee's needs
When it comes to relocating no judgment can be held against individuals who are unable to move due to family or other personal reasons. Companies often find the willingness of candidates to change geography, despite political and social landscapes, to be an encouraging demonstration of commitment to the role, but other options such as weekly commuting are no longer as accessible. Employers and employees should be open to short-term rotations or a hybrid system in a more meaningful way than before.
In short, employers looking to stay ahead in the post-Brexit European talent race should: stay flexible by leveraging the best aspects of hybrid working, look far and wide, get creative with relocation strategies, and be understanding of a candidate's working preferences, including their location. These strategies will allow employers to reap dividends with a committed, loyal workforce. After all, "all mankind is divided into three classes: those that are immovable, those that are movable, and those that move", as Benjamin Franklin once said.
By Elena Bajada, Managing Director at Major, Lindsey & Africa.